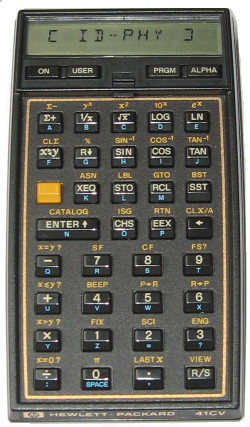 HP-41 Utility : A kind of programming environment I developed in Excel macros/functions.
Bar codes generation : For HP 82153A WAND, Revision 1E and 1F.
For Sale Some very few things I've worked out and propose :

Bar Codes for HP-41C Wand : HP-41C character set, HP-41C functions, HP-41CX specific functions (includes Time & Extended functions), HP-IL function (includes Printer & Mass Storage drive), Card Reader and Wand.
Size N NiMH batteries : Rechargeable batteries for HP-41C (or HP-28S, ...).
(4 - 11/11/2008) ¤